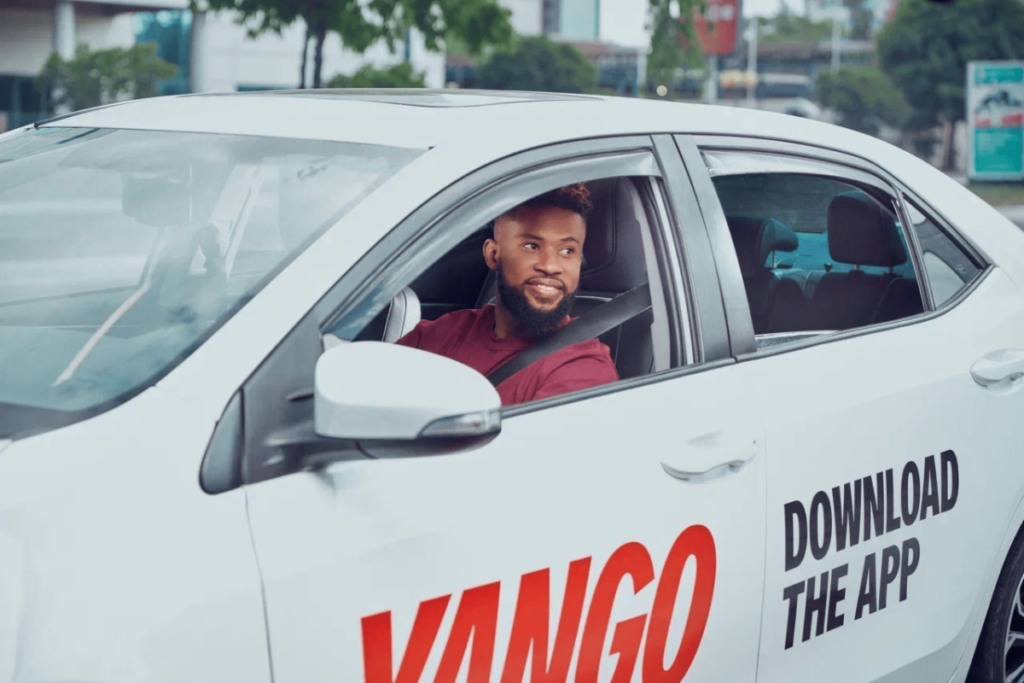 Demonstrating Commitment to Improving Safety and Elevating Security Standards among Partner, Drivers and Riders)
Africa, 22 September 2023 -/African Media Agency (AMA)/- International ride-hailing service Yango launched new safety features and initiatives for riders and drivers demonstrating commitment to elevating safety and comfort of its rides and advocating road safety consciousness of e-mobility users across Africa. Across all markets, the company has added new cutting-edge speeding and driving style monitoring technologies which are activated during all the service's rides. This offering comes as an extension to the existing number of safety features including tap buttons for SOS to contact local authorities, emergency situations feature to contact the service's urgent team, route sharing and a Safety Centre which combines new and existing features.
Speeding control and driving style monitoring technologies are designed to enhance road safety and reduce the risk of accidents. With GPS control the system proactively monitors drivers' speed during the Yango rides and sends notifications to drivers. Driving style monitoring uses a system that is sensitive to harsh mobile vibrations such as hard braking. When the system detects these fluctuations, it sends notifications to the drivers as well. For drivers with regular violations, the access to the service will be lost. Additionally, Yango evaluates driving style based on passengers' feedback.
Apart from these features Yango continues to work on a number of technologies that would bring the safety of rides to a whole new level. Among those is an AI-driven route monitoring system that will allow the support team to monitor deviations from the route during rides in the real time. Although a work in progress at the moment, the feature will be tested in a number of markets before the end of 2023. The Yango team believes that by combining the already announced features with the newly developed ones, it will create the safest ride-hailing service in the region, bringing the bar of quality to an unprecedented high and provide safety for both drivers and riders.
Adeniyi Adebayo, Chief Business Officer at Yango, stated "Riders and partners' drivers safety is our №1 priority. We believe that with this updated set of safety features for both the rider and driver, Yango is raising the bar for road safety in ride-hailing and ensuring a safer and more responsible ride for all. Our overarching objective is to empower Africa with state-of-the-art technology ride-hailing solutions, and these ongoing Safety upgrades align perfectly with our mission. Our commitment to safety is long term so you will see more as these new features become available in all our markets based on what our users and drivers feedback."
Among those safety features that are already built-in within the app, Yango points out the following. Before the trip the drivers have access to the passenger's number of trips, and there are further plans to introduce passengers rating based on the feedback from the previous trips as well as the rider's selfie. Also, in the countries where it is compliant with the applicable legislation, Yango provides a Conflict button for drivers allowing them to record audio for sharing with the dedicated support team in the event of a safety incident. The recorded audio cannot be accessed from the device itself with the access available only for the support team. After the trip drivers can also leave feedback about the rider in the driver's app and contact a dedicated support incidents team. Also, in specific countries there is a feature for drivers which allows them to see alert zones in the city and decline trips to these areas without penalty.
There is a wide variety of features available for riders too. Before a trip a rider gets to see the driver's profile which has a rating score based on the feedback about previous rides. This profile also includes a current photo and helps the user to compare the image with the real driver. The drivers' license photo check features require drivers to send his/her selfie from time to time for system comparison and for checks on validity of licenses before drivers can have access to accept orders. This is also reaffirmed by vehicle document checks. During trips, riders have a special feature known as the Safety Center. Here, riders have the SOS-button to alert local authorities in case of emergency, the share route button to share route and trip details with contacts in the phone book. In several countries the passenger can make a request to the Yango urgent team through the Emergency situation button. There is also a support incident team available.

With over 150 million rides taken by Yango users, the service's rapid expansion is evident with its presence in more than 20 countries worldwide, including 12 new markets within the past year. In a testament to its exponential growth in the African region, the number of rides in African markets of the company's presence has tripled over the past year, as has the number of active Yango users in Africa, reflecting the increasing popularity and demand for the platform's services.
Distributed by African Media Agency (AMA) on behalf of Yango.
About Yango
Yango is an international tech company that transforms global sourced technologies into everyday services for local enrichment. With an unwavering commitment to innovation, we reshape and enhance leading cutting-edge technologies from around the world into seamlessly integrated daily services for diverse regions.
Our mission is to bridge the gap between leading world innovations and local communities, fostering connections and enhancing everyday living experiences..
Yango, provides through its superapp and ride-hailing services across across 20+ countries in Africa, Latin America, Europe, and the Middle East.  Yango's multilingual app is available for free on Android and iOS.                                                                     
For more information, please contact: [email protected]
The post YANGO Introduces State Of The Art Safety Technologies in Africa appeared first on African Media Agency.