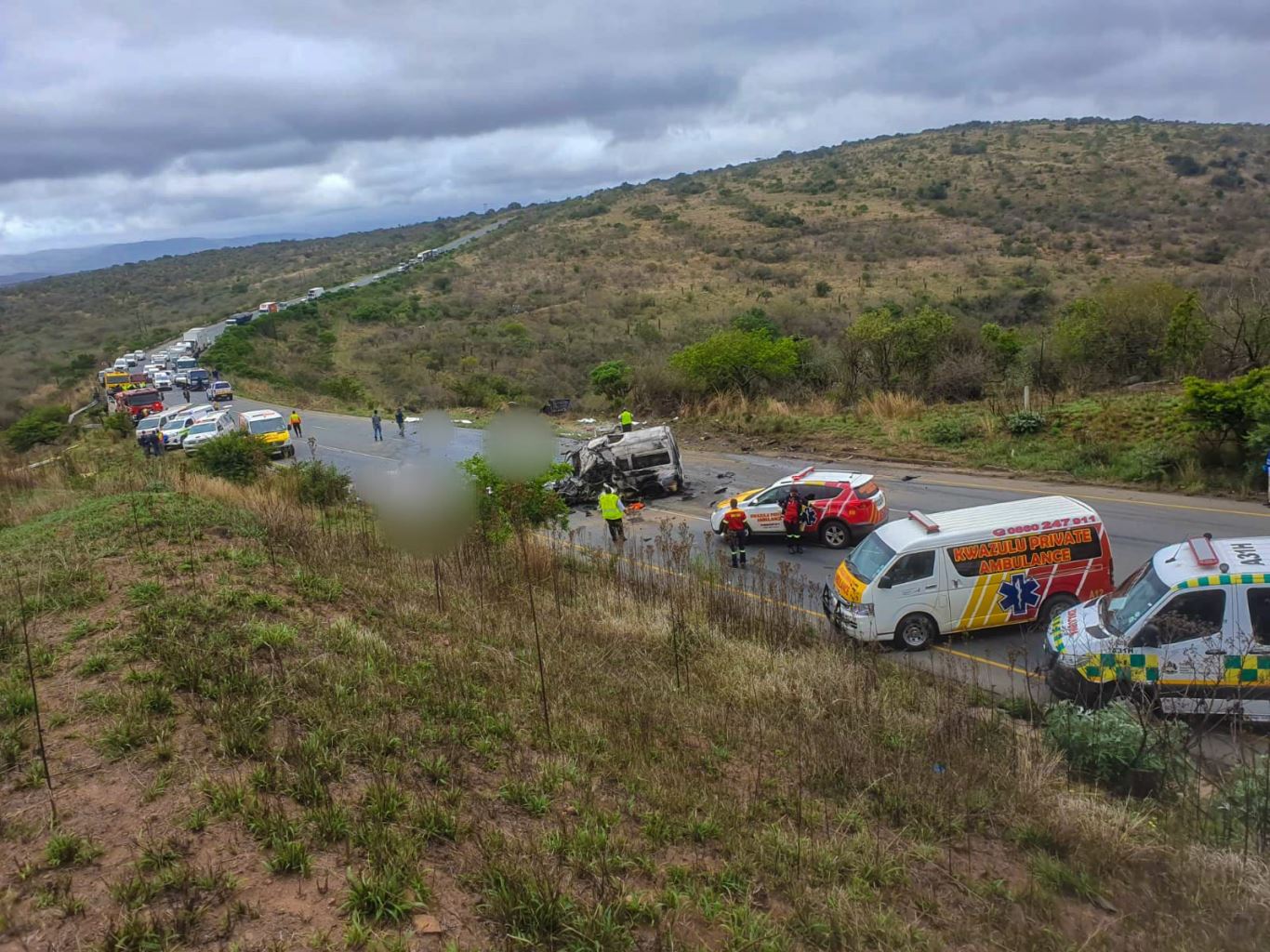 This morning at approximately 8:30 am Kwazulu Private Ambulance Service responded to the R34 Mthonjaneni pass for reports of a collision.
When emergency services arrived they found that a truck and taxi had collided. Resulting in the truck leaving the roadway and crashing down an embankment, as well as the taxi catching fire.
Paramedics quickly assessed the scene and found 4 critically injured patients, and tragically a further 13 occupants had sustained fatal injuries and succumbed to their injuries before emergency services arrived.
Paramedics stabilized the critically injured patients and transported them to hospital for further treatment.
Currently the R34 is closed while the scene is being investigated and cleared by authorities.
Horror crash kills 13 as truck and minibus collides on the R34 Mthonjaneni pass in KZN https://t.co/px2ZwIFdNS #ArriveAlive #HorrorCrash #RIP @kznpvt @TrafficRTMC @KZNTransport pic.twitter.com/iFlDBGersX— Arrive Alive (@_ArriveAlive)…
---
Read more on Arrive Alive



South Africa Today – Accidents
Disclaimer:
The views of authors published on South Africa Today are their own and do not necessarily represent the views of South Africa Today. By viewing, visiting, using, or interacting with SouthAfricaToday.net, you are agreeing to all the provisions of the
Terms of Use Policy
and the
Privacy Policy
.