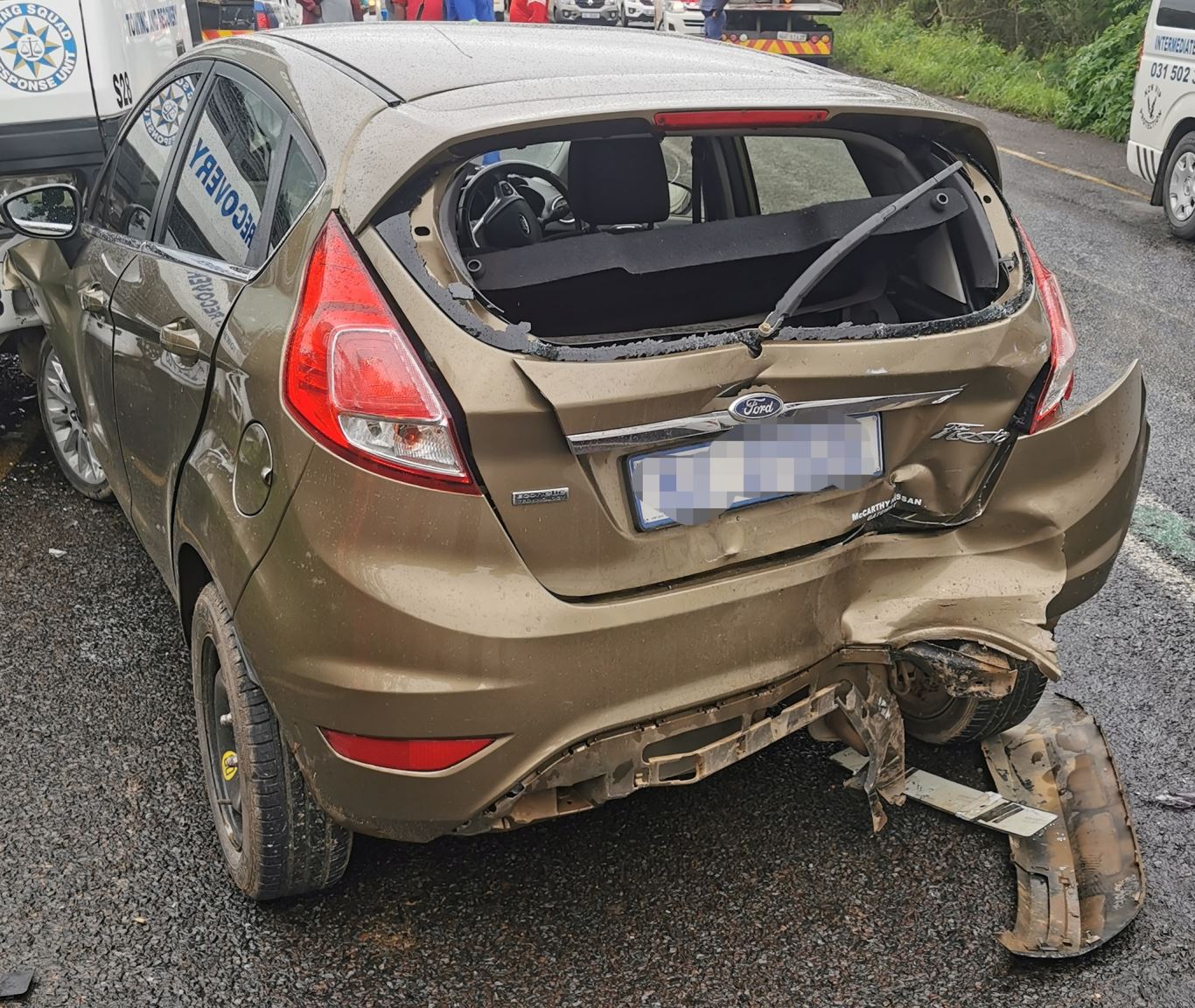 Four people were injured after a taxi crashed into the back of their vehicle at the scene of an accident on Vincent Dickinson Road in Ndwedwe this morning (Wednesday).
At approximately 06:29 members of Reaction Unit South Africa were called to a taxi accident. Upon arrival, a Toyota Hiace was found down an embankment. The driver was the only occupant and was not injured.
A Ford Fiesta was rear-ended by a Toyota Quantum while stationary during the salvage operation. The Ford Fiesta then collided into a tow truck. Four people sustained moderate injuries and were transported to hospital by ambulance.
Traffic was delayed due to one lane of the road being obstructed by the damaged vehicles….
---
Read more on Arrive Alive



South Africa Today – Accidents
Disclaimer:
The views of authors published on South Africa Today are their own and do not necessarily represent the views of South Africa Today. By viewing, visiting, using, or interacting with SouthAfricaToday.net, you are agreeing to all the provisions of the
Terms of Use Policy
and the
Privacy Policy
.