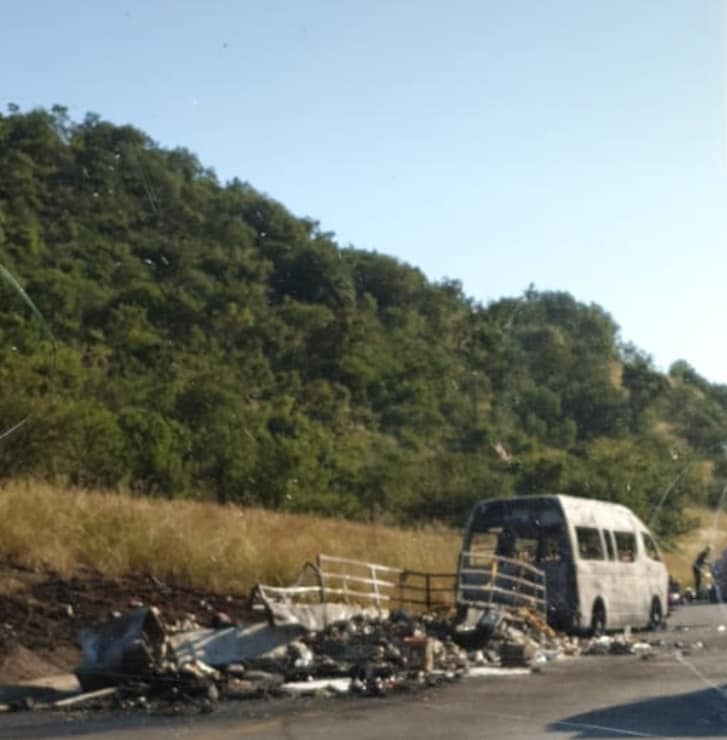 Two vehicle incidents early this morning in the North of Mokopane at Ysterberg.
Please reduce speed as emergency services are busy recovering and cleaning the scenes.
One Minibus taxi with a trailer burned and at the same time, an vehicle with a trailer crashed.
Two vehicle incidents in the North of Mokopane at Ysterberg https://t.co/IMJeJLG9Ur #ArriveAlive @TransportLimCom pic.twitter.com/tPpNJgi3QO— Arrive Alive (@_ArriveAlive) March 26, 2020…
---
Read more on Arrive Alive



South Africa Today – Accidents
Disclaimer:
The views of authors published on South Africa Today are their own and do not necessarily represent the views of South Africa Today. By viewing, visiting, using, or interacting with SouthAfricaToday.net, you are agreeing to all the provisions of the
Terms of Use Policy
and the
Privacy Policy
.