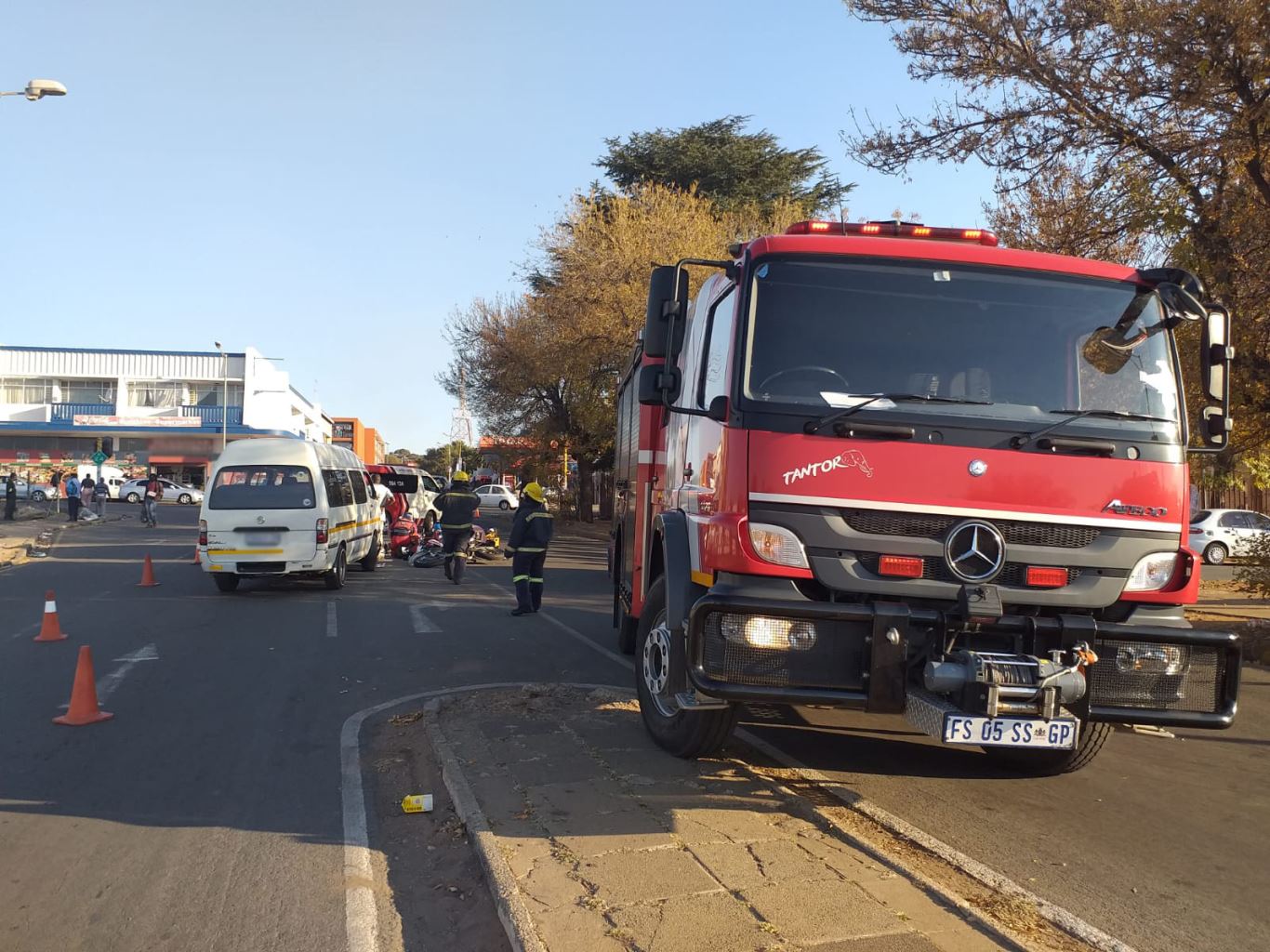 A 38-year-old motorcyclist has been seriously injured in a collision with a taxi at the Halse and Kruger Streets intersection in Krugersdorp this afternoon.
ER24 paramedics arrived at 15:54 to find that the Krugersdorp Fire Department was already on scene treating the man.
He was found to have suffered serious injuries and was then treated with Advanced Life Support interventions by our medics before being transported to a private hospital for further care.
The local Metro police were also on the scene for further investigations.
Ross Campbell
ER24 Spokesperson
Motorcycle Insurance and Safety on the Road…
---
Read more on Arrive Alive



South Africa Today – Accidents
Disclaimer:
The views of authors published on South Africa Today are their own and do not necessarily represent the views of South Africa Today. By viewing, visiting, using, or interacting with SouthAfricaToday.net, you are agreeing to all the provisions of the
Terms of Use Policy
and the
Privacy Policy
.