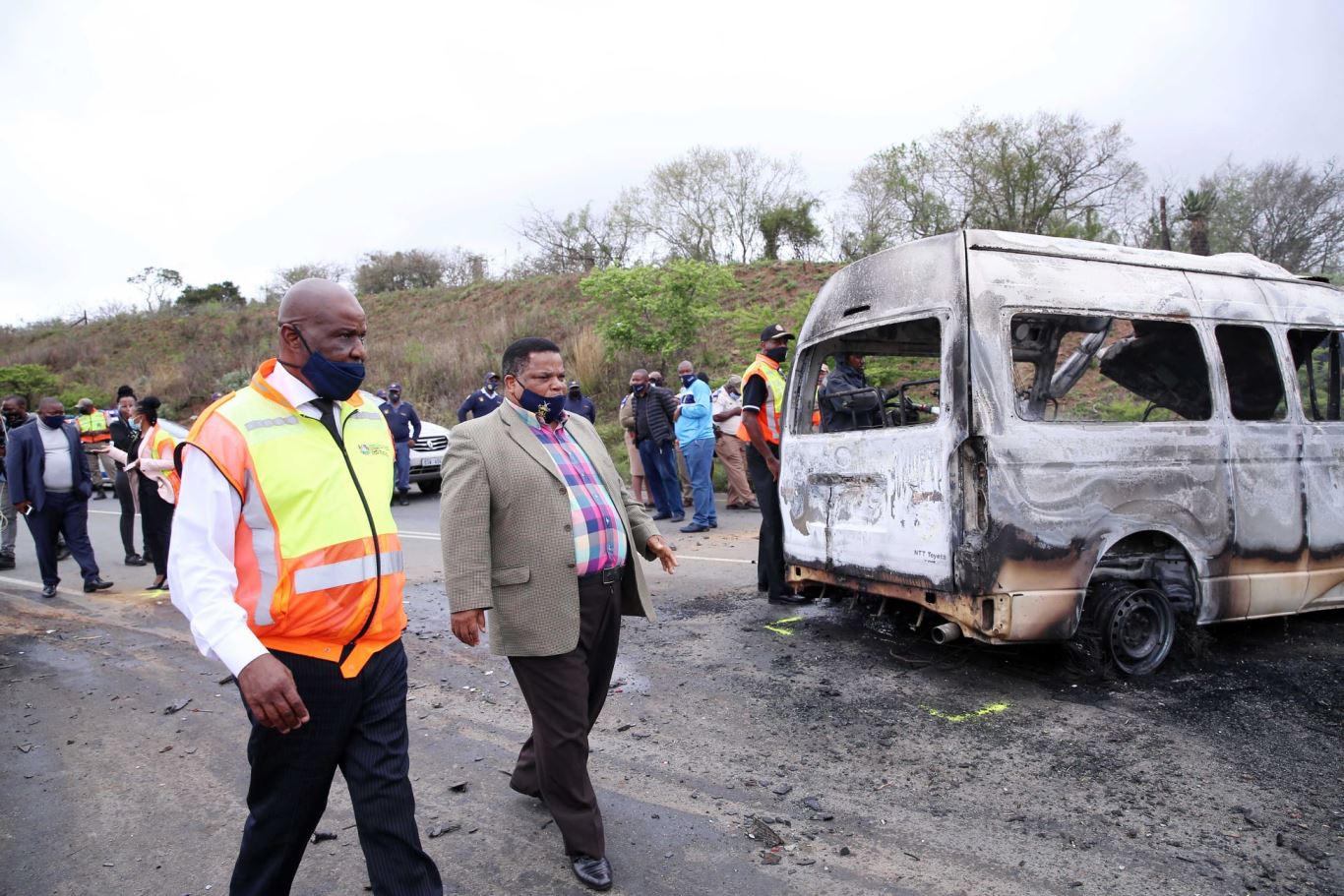 KwaZulu-Natal MEC for Transport, Community Safety and Liaison Bheki Ntuli has called on motorists to be extra cautious on the roads following a horrific accident on the R34 between Melmoth and Ulundi where 16 people, including a stillborn, were killed.
At approximately 08h00 this morning, a minibus taxi collided head-on with a truck and upon impact the minibus taxi caught alight claiming the lives of 15 people. Three victims from the minibus taxi were burnt beyond recognition and DNA testing will have to be conducted to authenticate the remains of the deceased. A total of 15 people died from the minibus taxi and the truck driver.
MEC Ntuli visited the accident scene to inspect the impact of the accident and intervene in order to fast-track the process of investigation.
"This accident is one of the most gruesome accidents I have ever experienced because 16 people perished, including a pregnant woman who delivered a stillborn infant on the scene. It pains me that families had…
---
Read more on Arrive Alive



South Africa Today – Accidents
Disclaimer:
The views of authors published on South Africa Today are their own and do not necessarily represent the views of South Africa Today. By viewing, visiting, using, or interacting with SouthAfricaToday.net, you are agreeing to all the provisions of the
Terms of Use Policy
and the
Privacy Policy
.