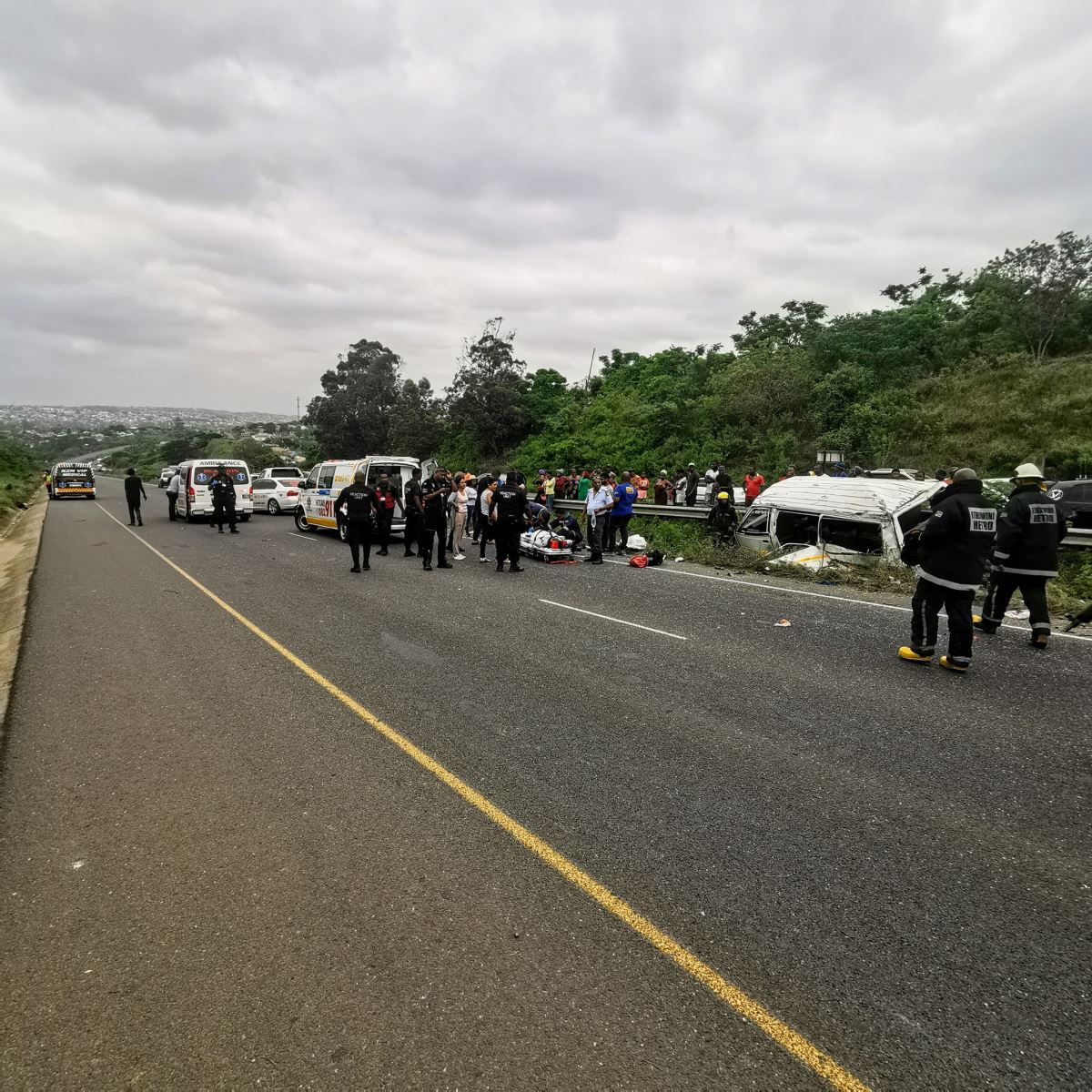 Eleven people were injured after the Toyota Hiace taxi they were travelling in experienced a mechanical failure on the southbound lane of the R102 between Verulam and Ottawa this morning (Monday).
At approximately 08:33 the Reaction Unit South Africa Operations Center received multiple calls from passing motorists requesting assistance for the injured. Upon arrival Paramedics from several ambulance services stabilized the injured including the driver of the minibus taxi before transporting them to hospital.
According to witnesses, the driver lost control of the taxi after the side shaft came loose. The vehicle veered across the road and crashed into a metal barrier separating the north and southbound lane.
Traffic was restricted to allow a specialized helicopter from Air Mercy Services to land at the scene. A female who suffered severe injuries was airlifted to hospital.
The taxi was extensively damaged in the accident.
---
Read more on Arrive Alive




South Africa Today – Accidents
Disclaimer:
The views of authors published on South Africa Today are their own and do not necessarily represent the views of South Africa Today. By viewing, visiting, using, or interacting with SouthAfricaToday.net, you are agreeing to all the provisions of the
Terms of Use Policy
and the
Privacy Policy
.