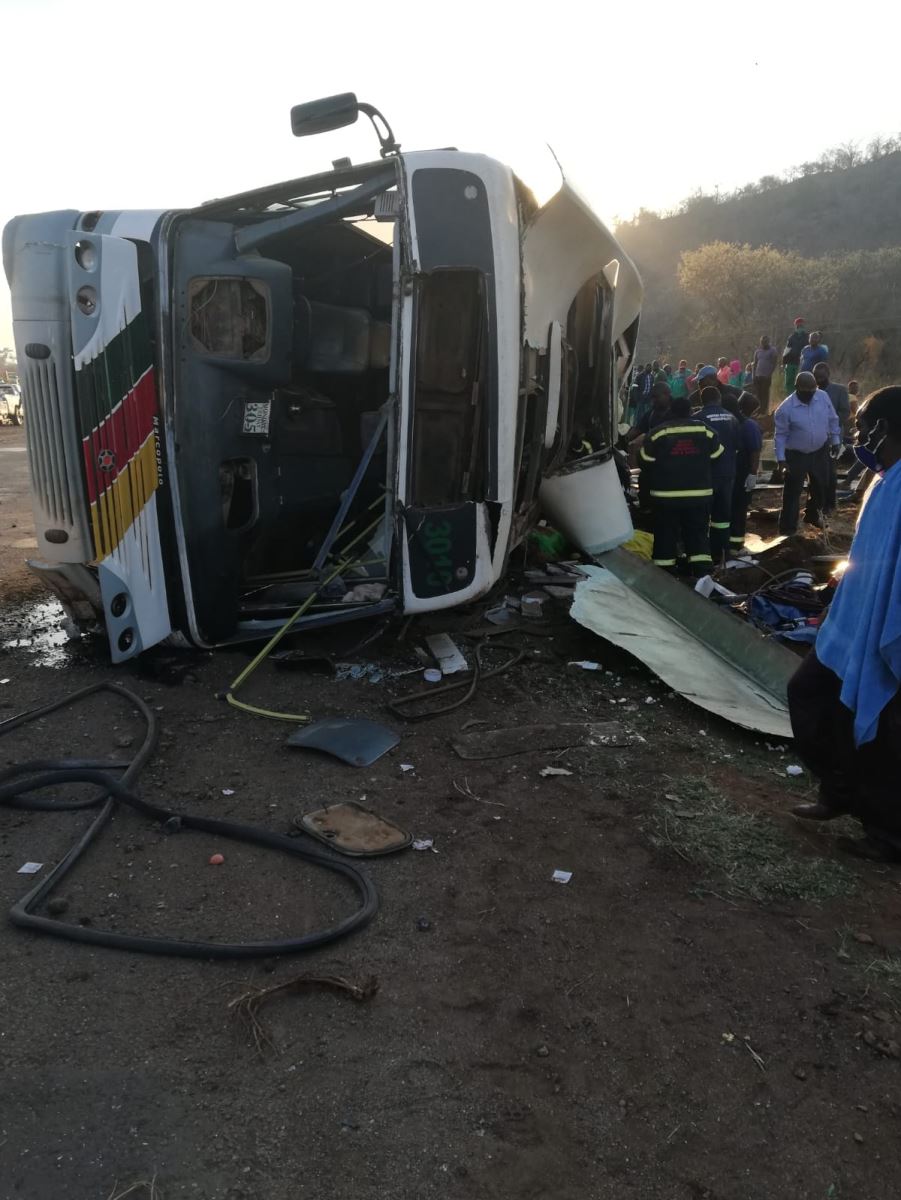 The Giyani to Nsami road is temporarily closed following a fatal accident involving a bus and a sedan. Preliminary investigations revealed speeding as a possible cause of the accident. The driver of the bus was trying to overtake two vehicles in front of him and the other was turning. The bus collided with a sedan, lost control, veered off the road and overturned.
Two people were certified dead on the scene and 17 others were rushed to Khensani hospital. The deceased were passengers on the bus.
Issued by the Department of Transport and Community Safety….
---
Read more on Arrive Alive



South Africa Today – Accidents
Disclaimer:
The views of authors published on South Africa Today are their own and do not necessarily represent the views of South Africa Today. By viewing, visiting, using, or interacting with SouthAfricaToday.net, you are agreeing to all the provisions of the
Terms of Use Policy
and the
Privacy Policy
.