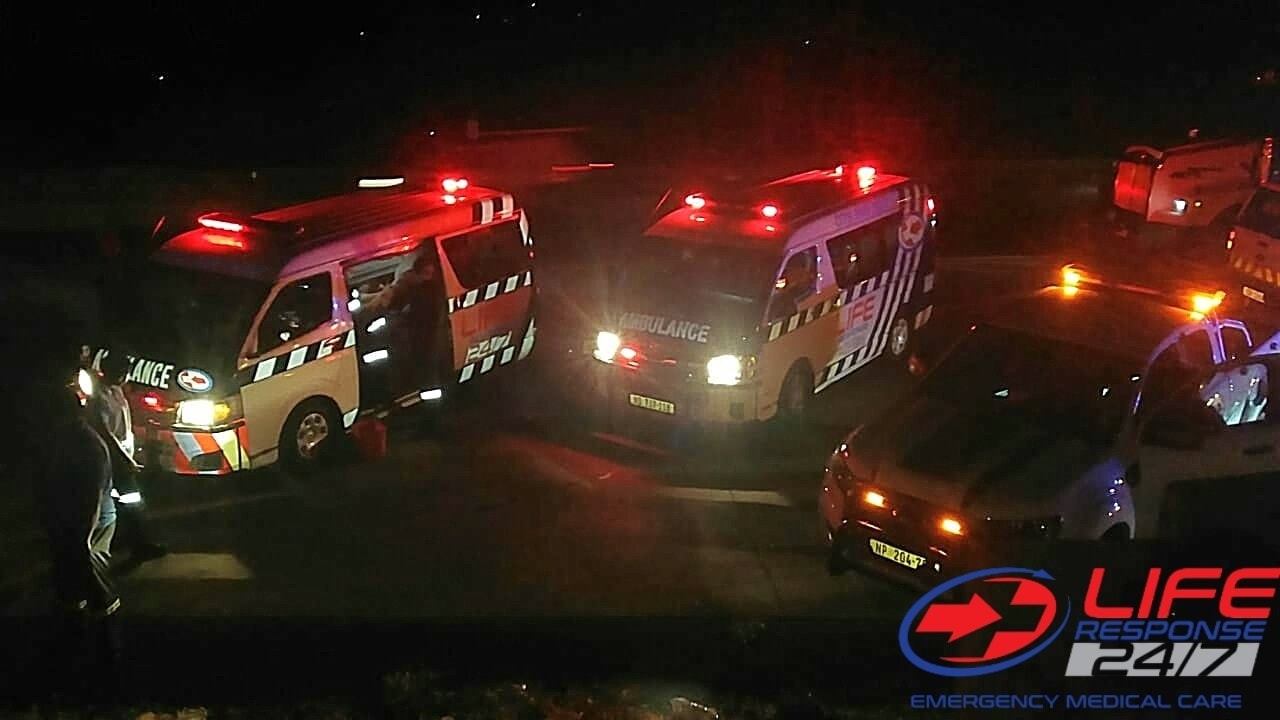 Last night at approximately 21:30 Life Response emergency care practitioners responded to a call for a mass casualty incident on the N3 national highway near the Cliffdale area.
Further information ascertained revealed that a fully laden passenger bus had left the roadway before coming to a rest on an embankment.
Thirty commuters suffered an injury, fourteen sustaining moderate injuries.
An on-scene triage area was established to allow emergency services to attend to the injured on the scene before they were transported by various private ambulance services to nearby receiving medical facilities.
At this stage the cause of the incident is unclear and will be investigated accordingly….
---
Read more on Arrive Alive



South Africa Today – Accidents
Disclaimer:
The views of authors published on South Africa Today are their own and do not necessarily represent the views of South Africa Today. By viewing, visiting, using, or interacting with SouthAfricaToday.net, you are agreeing to all the provisions of the
Terms of Use Policy
and the
Privacy Policy
.